Paula Zamudio
Communications Relations Officer, Escondido Union High School District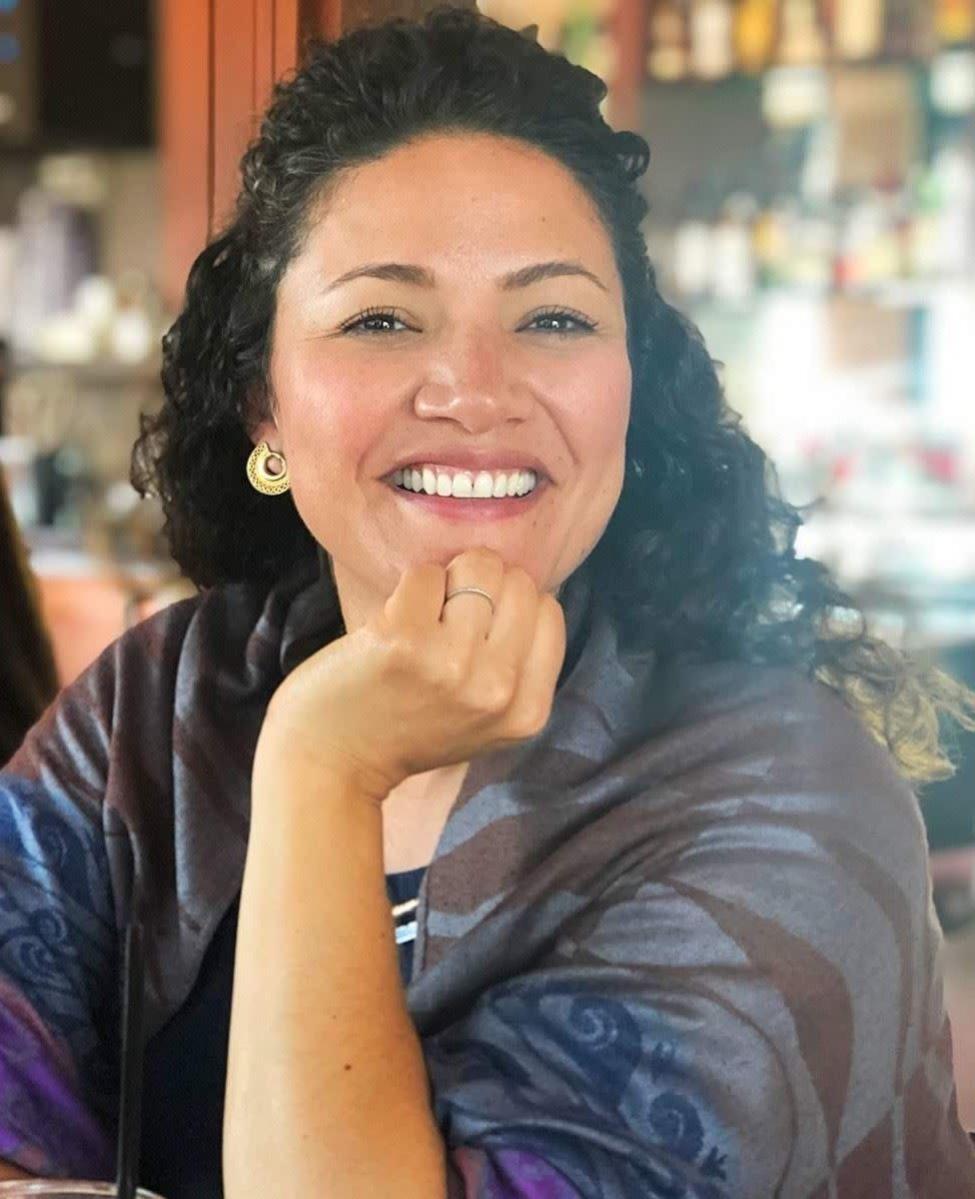 Tell us about a project you are working on
We recently started a spotlight where we highlight one teacher each month. I get to interview them for a podcast, which I'd never done before. It's been so fun getting to know teachers in this way and I so enjoy doing the research to prepare for the interview. It wasn't my idea – it's a collaboration with our Ed Services team who wanted to refresh their newsletter, but I took the idea and ran with it. In addition to the podcast, we also create a teaser video to go with each one and then the Ed Services team shares those out along with research related to the work the teacher is doing. The feedback has been really great. I take the interview pretty seriously and make sure I have enough information to be able to steer the conversation whatever direction it takes. I do my best to focus on the work but also keep it light and fun for the person being interviewed. Since we've started the spotlights, people look out for them and I repurpose the interview by turning it into a press release that our local papers generally cover. It's a complete win-win for both internal and external communications and I'm so proud of the interviews and final product.
What does a typical day look like?
I handle all internal and external communications, community relations, and marketing. There is no typical day, which is a great thing for someone like me. I am usually working on one or two stories that get turned into press releases, social media posts, and/or newsletter features. Some months I could be planning a media event, most weeks I'm working with a teacher on special assignment to film videos, and daily I'm posting on our district social media pages. Web updates, community meetings and events, planning, and reactive messaging to help our sites are just a few of the other things that fill up my days.
What do you like most about what you do?
I absolutely LOVE mining the stories. Last year I worked on a feature about one of our school's football announcer – he's been announcing games for 50 years. He was a long-time employee and coach then retired and keeps coming back even though he's since moved out of state. The only reason I even knew about him was because a principal made an offhand comment at a meeting about something entirely different. There are so many of these and every time I uncover one, it is the best feeling.
What do you find most challenging?
The reactive crisis situations continue to be most challenging part of my job. There is no way to know when a school will have an incident, a lockdown, or police presence. Whenever something like that happens, everything else takes a back seat. Pretty soon after I started this job, one of our schools was part of an incident that became national news. It happened at a basketball game on a Saturday night and I will never forget having to work on messaging with my superintendent while Father's Day breakfast was happening downstairs in my house. That was a doozy!
How long have you been in the profession and what was your path to school PR?
I have only been in school PR for a little over a year. I went to school for communications and started my career at a PR agency. Since graduating college (two decades ago this year -eek!), I've worked in PR, community relations, marketing, and corporate giving. I really feel like I'm bringing together all my past experience with this job. It's so fun.
What advice do you have for new PR professionals?
I would advise new PR professionals to build relationships. They can make your life so much easier and you never know where people will end up. I work with folks now who I worked with 10 years ago. Even in the relatively large county of San Diego – it's still a small world!
---
The Escondido Union High School District has empowered students to graduate prepared for college, career, and life through excellence in learning for more than 125 years. The district serves nearly 7,000 students across five high schools including: Escondido, Orange Glen, and San Pasqual, Del Lago Academy and Valley; as well as the Escondido Adult School.